This post may contain affiliate links
I am not a master chef by any means. When I put together my very own recipe and it actually tastes good, I am the first to stand aside and say '
Wow.. that actually worked
.' I don't have educated tastes buds that know what spice will work well with what food, but I do enjoy having fun in the kitchen.
Some,
actually... A LOT
, of recipes I put together fail, but when one does come together.. well, stand aside because you may see me do a little happy dance right there in my kitchen.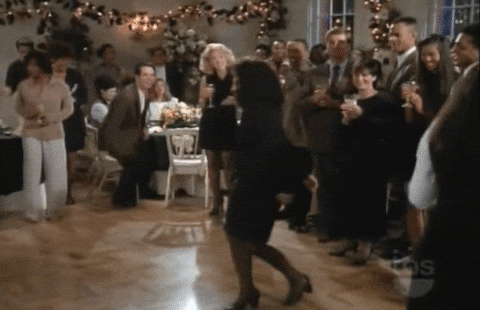 The Reason Behind The Burger
Black bean burgers seem to be the go to substitute in restaurants and such for non-meat eaters. It's great to see them becoming so popular, but what I have found is that the taste of these burgers always seems to be lacking in some way or another.
Most black bean burgers tend to have a Chipotle or Mexican spice flavoring to them that can tend to be a bit too spicy for me, so I wanted to try making a black bean burger that could stand on its own without having the Mexican spices added to it.
The Making of the Burger
After doing a little research on different recipes and flavors of other black bean burgers, I put together my own list of ingredients and began the construction of what would become the most amazing tasting Black Bean Burger I have ever tasted....
well, in my humble opinion at least
.
I knew I wanted to make this a gluten-free and dairy-free so I decided to substitute rice for the flour and or breadcrumbs and a flax meal & water substitute for the egg.
Keeping with the desire to make the burger simple, yet delicious, in taste, I decided to add just a little bit of organic Worcestershire sauce and some organic no-salt seasoning as the only flavoring. I was hoping the simplicity of the ingredients would just bring out the flavor of the burger, which I think it did. No overpowering spices, just a great tasting burger.
Lentils were also added to give them a slightly different texture than just a bean base. This really helped bind the burger together also. When cooking up the lentils for this recipe, I did decide to cook them in a light organic beef broth to give them a kind of 'meaty' taste. This helped, I think, give the burger just enough added flavor that hid any 'beany' flavoring that may have come out.
What Would I Do Differently
I was very happy with how this burger turned out. I do want to try next time though, to make the burgers with a nice organic brown rice and try cooking the lentils just in water to see if the beef broth is actually needed.
I'd also like to play around a little with the seasonings. Maybe add a little liquid smoke or a more hearty seasoning mixture like mesquite or something to kick it up a notch.
The Best Black Bean Burgers - Tasty & Easy to Make
Ingredients
*Flax egg substitute - in a small bowl, combine 1 Tbsp Flax Seed Meal with 3 Tbsp water, mixing together until combined. Let sit for about 5 minutes or so let it gel together.
Directions
Drain and slightly rinse black beans. Place in a bowl and using a fork, mash beans until mostly broken up. Leaving some whole beans. Add in lentils and remaining ingredients. Mix all together until well combined. Let sit for a few minutes or make ahead and place in refrigerator until ready to cook.
Heat the oil and butter in a skillet over medium-high heat. Make the bean mixture into desired patty sizes and than place in skillet. Cook them for about 5 minutes or so on each side.
Serve either on lettuce wraps or your favorite buns.
Toppings and or Condiments
For these burgers I made up a nice garlic aioli sauce with worked perfectly with this, but you can use just about any condiment of your choosing.
Garlic Aioli


1/2 cup Just Mayo


2 tsp minced garlic


1/2 tsp lemon juice


salt to taste
Mix together and let sit for a few minutes. The longer it sits, the more amazing the taste!
What About You
Do you have a favorite black bean burger recipe? Leave me a comment and let me know or let me know what your favorite non-meat burger is!
Thanks for stopping by and Happy Eating
The Best Black Bean Burgers - Tasty & Easy to Make