One of the first things people ask me when they find out that I try to live a healthy, organic lifestyle is
"How can you afford it?".
Yes, purchasing organic and healthy items can be a little pricier (it shouldn't be), but there are ways you can do it AND fit it in your budget. So, in this post, I am going to show you how I save money shopping on Vitacost.
How I Save Money Shopping on Vitacost ~ Healthy Products
I will be totally honest with you. Yes, living a more natural, healthy, organic lifestyle is a bit more expensive, but I believe that if I budget my money correctly and plan ahead, it's not as painful to the wallet as one would think and, Lord willing, it will benefit myself and my family ten-fold down the road when it comes to not having a lot of health care bills down the road.
It has taken me a little while to get the hang of finding deals, the right places to shop, and figuring out which are the best products to get, but now I think I have it down pretty well and would like to share some of what I've learned with you.
How To Save Money Shopping on Vitacost
First, I want you to know I am an affiliate with Vitacost and eBates, so if you click through any of my links I do receive a percentage back. This helps keep The Not So Perfect Housewife up and running, so if you click through – Thank you.
The easiest way to share with you how I save money by shopping on
Vitacost
, I think, is to show you how my last order went through.
I actually placed two orders last week.
Why? Well, about five minutes after I clicked the SUBMIT ORDER for the first one, I realized that I had forgotten a few items.
That drives me crazy when that happens, but then again.. that just meant I got to order again and I would get another box delivery.. who doesn't love to get packages, right?
How I Save Money Shopping on Vitacost
Total for whole order $52.56
Free shipping because I spent over $50
10% with a special code that I was given on my last order
Total saved with this order: $15.50
Not only did I save using these discounts, but I also saved by not paying the extra costs of these items found in our local stores.
Prices at the local natural market
Organic Tahini $9.97
Numi Tea $7.49
Guar Gum $7.56
Organic Sugar (x2) $5.99
Essential Oil $8.59
Rice Wraps $6.59
Organic Soap(x2) $5.50
Organic Lemon $5.59
Total $68.77
Right there I saved over $15!!
If you're wondering if it takes longer to get the order.. not at all. I ordered the items above on Wednesday afternoon and had them on my doorstep on Friday! It was great.
Each item is packed carefully. The soaps, essential oils, and liquids always come in plastic bags and wrapped so they don't break.
Shopping online with
Vitacost
and
eBates
, for me, is also a lot less stressful than going into the stores these days. Whether it be traffic or just the busyness of the store, it's extremely nice to just sit down and order my items from the comfort of my home.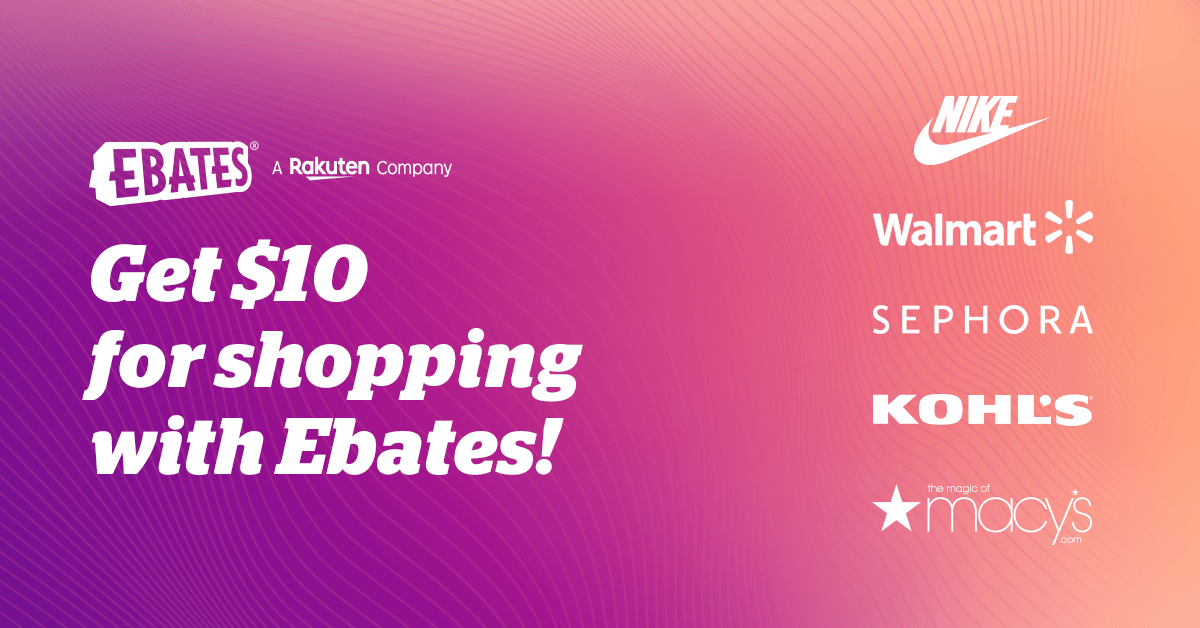 Sign Up For Ebates & Save Lots Of Money
If you don't have an
eBates
account, you can use this link and receive a $10 Cash Back Reward for starting your account.. and it's FREE!! Just click through
eBates
anytime you shop from your favorite stores and earn cash back! It's pretty awesome!
Are you an online shopper? If so, leave me a comment and let me know what your favorite stores are and where you find your deals.
Thanks for stopping by and happy shopping!
How I Save Money Shopping on Vitacost